ONE LESS THING ON YOUR LIST
Sign Up and Start Saving 20%

If you're like us, you don't realize you need a refill until you're down to your last few doses. Let us make sure you're stocked and auto replenished! You choose the frequency, product, and we'll take care of getting it there on time. Try it from any product page!
---

Set it and never forget it again.
There's so much going on in our lives, the last thing we want you to stress out about is running out. Let us take care of it for you. If you have any questions just reach out to the team!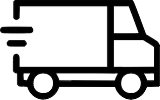 Free shipping and 20% savings.
Just subscribe and save when you're adding the product to the cart and you'll receive free shipping, 20% off the product, and peace of mind that the next time you need your CBD it'll be there.

You set the frequency, and suspend or skip. No long term obligation and we hope you won't but you can cancel anytime.
---
Just go to any product page and you'll see an option to "Subscribe and Save".* Select how often you'd like to receive the product and go through the rest of the check out process as normal and save 20% and get free shipping!
*Starters and seasonal items are excluded from the Subscribe & Save program.
When is my order processed?
Your card is charged on checkout and then 2, 4, or 6 week intervals. You can see your next charge date on your account page. If you need to skip a shipment or pause the subscription you can do that through your account page as well or call us and we can help you.
How do I update my shipping information?
Just click the account button in the upper right of this page. Log in and you'll see an option for billing information.
Do I earn rewards for subscriptions?
Yes! To see a full list of rewards you can earn, click the rewards icon in the lower left and scroll down to see "Ways to Earn". Click that. Enjoy! You're on your way to $50!
Subscriptions cannot be combined with other promos or discounts unless specifically mentioned. Starters, Seasonal Bundles, and discounted bulk items are not eligible for subscription.
---